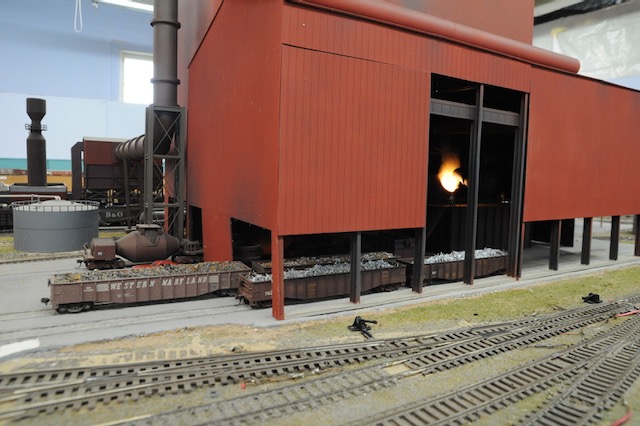 The Chesapeake Division arranged for four layout owners in the Ellicott City area to host visitors to their layouts this April. Most of these layouts were on tour or operating for the Mt. Clare Junction Convention, in October 2021, but not all local division members may have had a chance to see them. These layout owners were gracious enough to open their homes and layouts to the NMRA community once again. Thank You! 
The four layout were open from 2 to 5 p.m., and included:
John Teichmoeller—1960-ish B&O Old Main Line, based in the Patapsco Valley; Avalon steel mill.
Ken Larsen– 1970s B&O industrial switching operations with large steel plant; loosely based on Cleveland, Ohio.
Al Pugliese– Freelanced WV, including Cass area; modeled with a Sellios-like big city, and mainline steam and diesel.
Alan Del Gaudio—Transition era, eastern Class 1; mostly passenger focus.